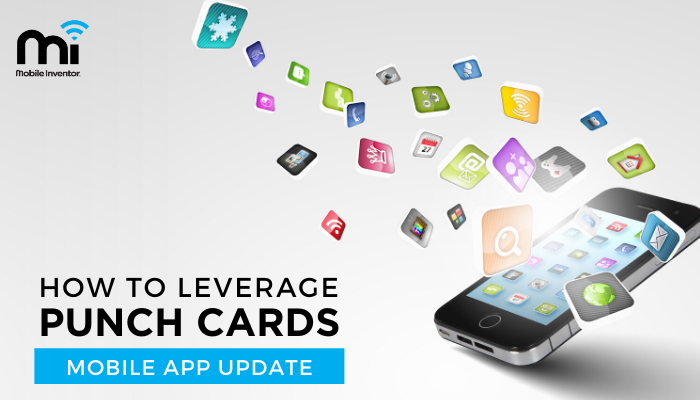 How To Leverage Punch Cards: Mobile App Update
When it comes to utilizing punch cards, the options are nearly endless. Whether you are looking to launch a reward program, sell camp memberships, offer "drop-in" classes or allow users to have open gym/swim options – punch cards are a win-win for both your parents AND your business.
The best part?
Jackrabbit users now have the capability to setup punch cards so that your parents can purchase and reload the punch card, all within the app.
Benefits of Implementing Punch Cards in Your Business
Save Time for You & Your Parents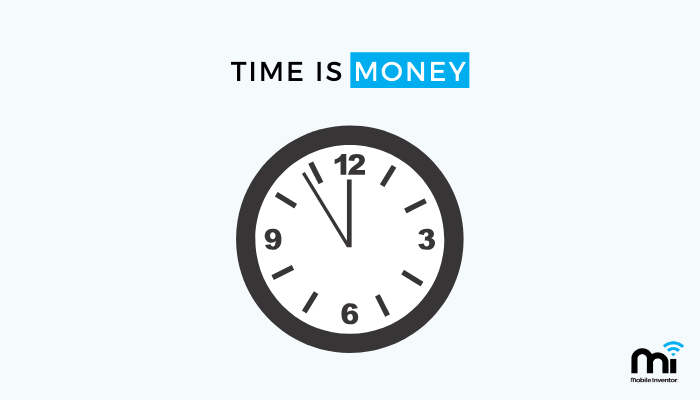 In the past, families would have to physically come up to the front desk to purchase a punch card. Your staff would then activate the punch card on their account, and it would automatically send them an activation code to utilize in their mobile app.
Now, Jackrabbit users can easily setup a punch card in the dashboard, automatically integrating with your Jackrabbit account. Your mobile app users can activate and pay all within the app.
Seamless Jackrabbit Integration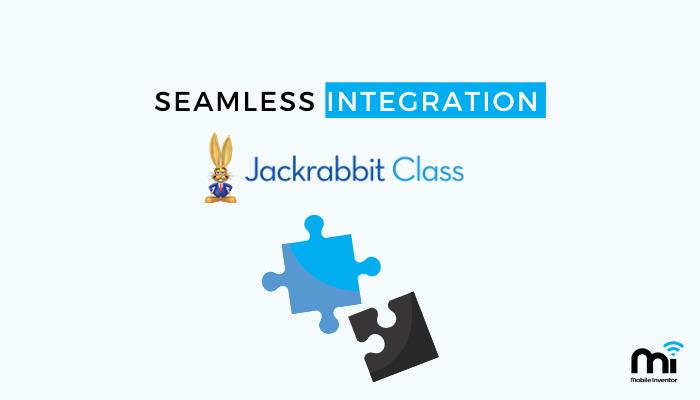 Worried about having to update the punch card data on your mobile app dashboard and your Jackrabbit software?
We've got good news for you – you don't have to.
Our team recently finished the integration of our punch card capability with your Jackrabbit software – meaning less legwork from you and your staff and a better, seamless integration for your punch card efforts.
Give Your Customers What They Want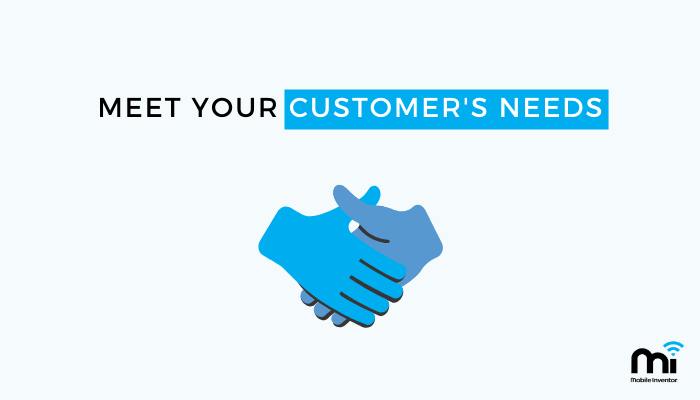 When it comes down to your business – it's all about what makes the most sense for your customers. Mobile apps are the blood of many businesses, rightfully so, customers are accustomed to these experiences.
Parents are depositing checks at the local bank without ever leaving their homes and ordering pizza without making a phone call all because of mobile apps.
We are excited to be able to give you another way to serve your customers in a way that they crave.
New Features of our Punch Card Update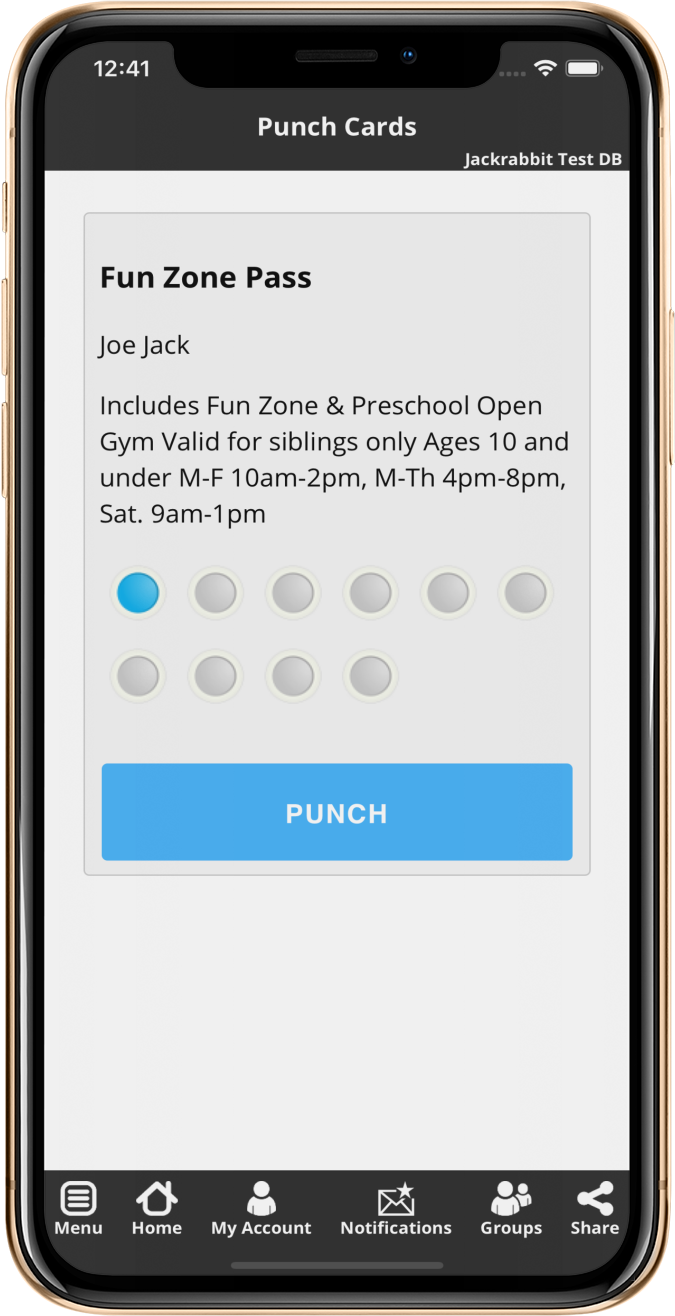 While we have given our mobile app clients the ability to utilize punch cards for quite some time, the new features of this integration give you even more capabilities.
Directly purchase punch cards in the mobile app
Your customers can now purchase directly from your mobile app. No need to update two different platforms or sell at your front desk. All charges are posted directly to parent portal accounts automatically.
Password protection capabilities
When your staff member "punches" a customer's punch card, they can enter a password on the customer's mobile device prior to punching. This will ensure that punches aren't accidentally punched or misused in any way.
Customers can see all available punch cards in their mobile app
If you are offering several different punch card options, your parents will be able to view all punch cards available within the app and select each punch card for more information prior to purchasing.
How Does it Work?
We want to make this as easy as possible, that's why we have outlined the exact steps on our virtual punch cards in our help documentation and included a quick overview below.
Setting Up a New Punch Card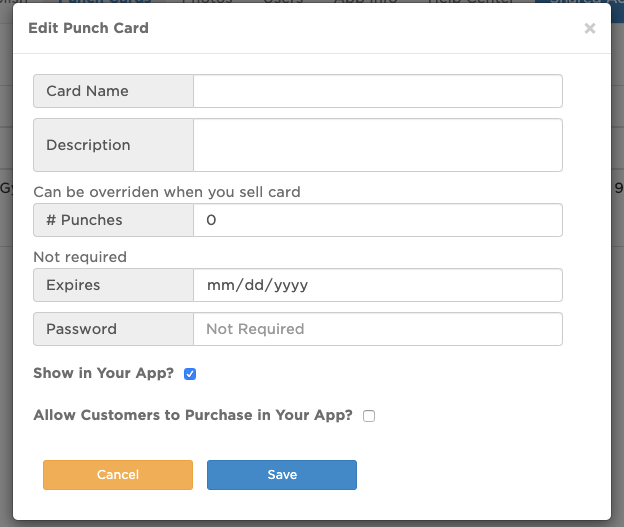 Login to your app dashboard and click Punch Cards, input the information requested and click Save.
Allow Customers to Purchase a Punch Card in your Mobile App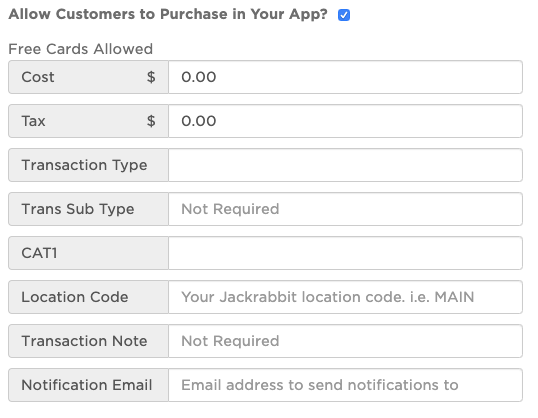 For Jackrabbit users, you will setup a punch card and click Allow customers to purchase in your App to ensure any fees for the punch card will post directly to the family's account and track within Jackrabbit.
Purchasing in the Mobile App
App users can simply open their mobile app and navigate to punch cards where they will find available cards to purchase. By clicking Activate, they can select if they have an activation code, need to purchase the punch card or cancel. Users will select No – I need to Purchase and can verify their punch card purchase prior to continuing.
Once the user clicks Continue with purchase, the applicable fee for the punch card will post to the family's account. If the app user is not logged into the parent portal, they will be asked to do so prior to making a purchase.
Punching a User's Card
When an app user wants to utilize their punch card, there are two different ways your staff can punch the card.
Option 1: Directly from the App
The app user will pull up their punch card in the app and hand it over to a staff member to PUNCH. The staff member will input the password and the punch will save to their account.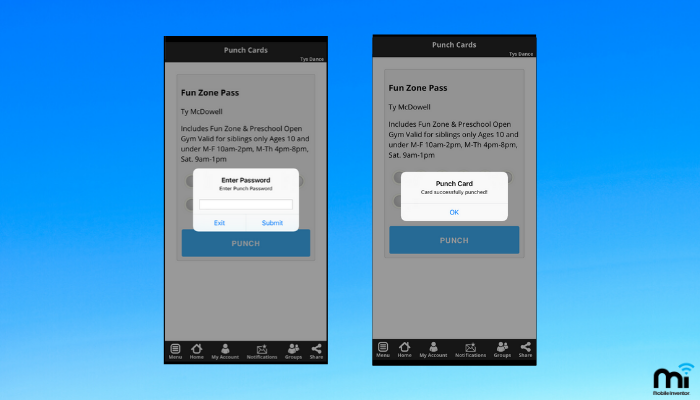 Option 2: From the App Dashboard
Your staff member can pull up the user and then click the Punch Selected Cards in order to punch the cards. The staff member will be offered the ability to send a push notification to the app user updating them that their card has been punched.
Leveraging this new feature not only saves you time, money and resources, it better serves your customers and creates an overall seamless experience for families.
If you are a Jackrabbit customer but haven't tapped into the benefits of a branded app for your business, let's talk.

---