Class Management Integration
Through our partner integrations, your app will be tightly integrated with your parent portal. Customers can easily access their account, make payments, view skills, and much more. All included in your mobile app.
Live Streaming with Spot TV
Keep families engaged in your center's app experience with integrated video streaming with Spot TV!
Learn More
Push Notifications
Send or schedule unlimited, engaging, & effective notifications while driving app users to content in your app with action buttons.
Use the power of your Class Management System to send targeted notifications by class, instructor, location, and much more. Available with Jackrabbit, Dance Studio Pro, & Studio Director class management systems.
Groups
Create opt-in groups or pass protected groups for teams, staff, and other categories.
Your Branding
It's your brand & we think your mobile app should represent it well. You'll have a custom app store listing, branded app icons & launch pages, and your color scheme applied throughout.
Social Media Integration
Put all of your media in one place for quick & easy access. When users view your social content, they'll be taken directly to the native social app.
Google Calendar Integration
Seamless integration with one or more Google calendars allows app users to see your schedule, get native map directions to events, and subscribe to your calendars.
Virtual Punch Cards
Easily setup punch cards for loyalty programs, private lessons, and other add on programs. Your customers can view their cards in the app and can be notified by push notification when their card is punched.
Pass-protected Content
Give members only access to your teams & staff.
Gymnastics Stat Tracker
If you're a gym, your gymnasts enter individual scores & track their progress as a graph over time.
App Statistics
Real time views of your app's daily & monthly usage. Stay informed with metrics on enrollments, downloads, & your active audience.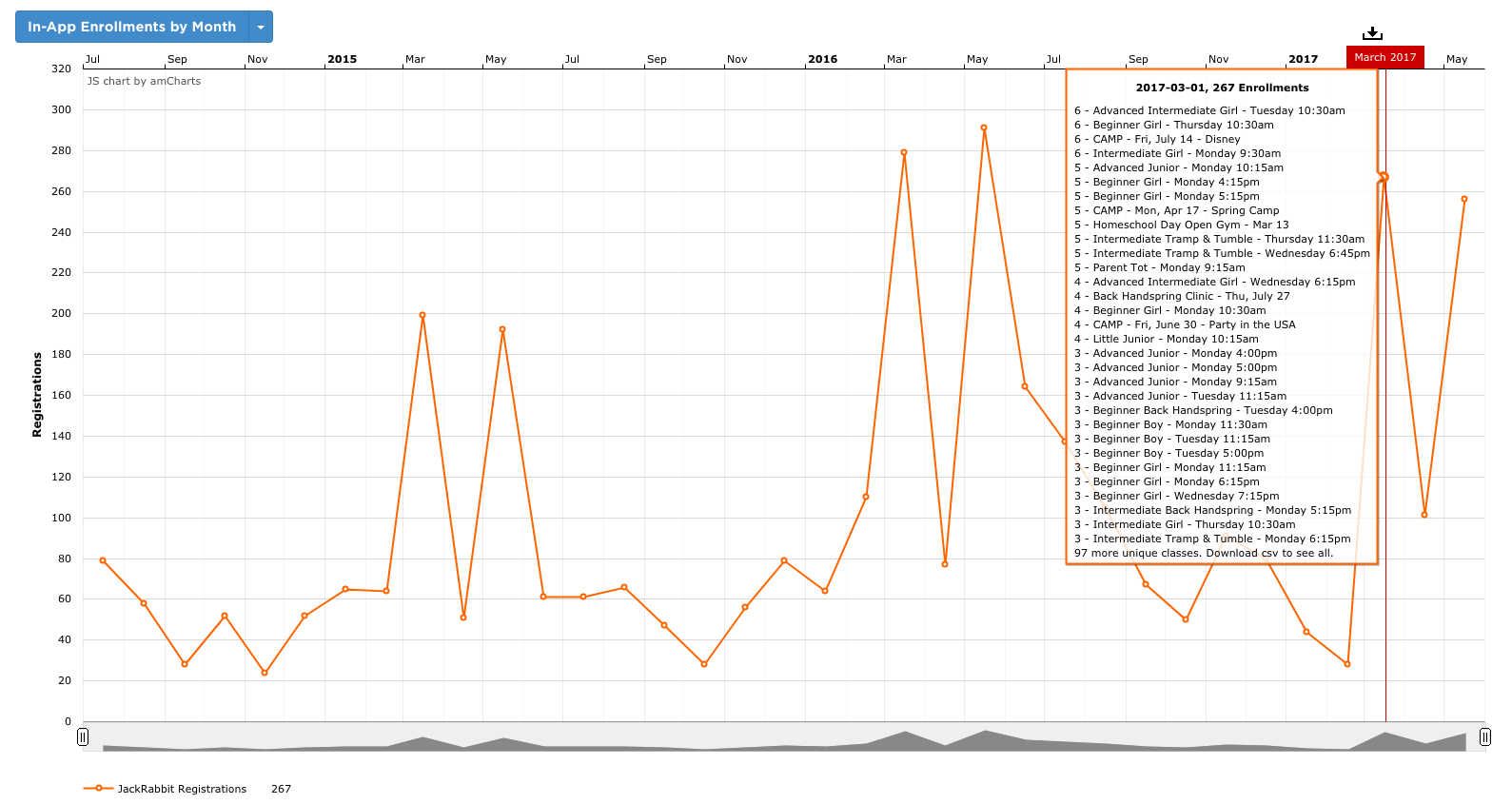 Powerful Dashboard
Our easy to use dashbooard is your app's management hub. Update content, view statistics, manage punch cards, and much more.